Donation Matching & Double the Donation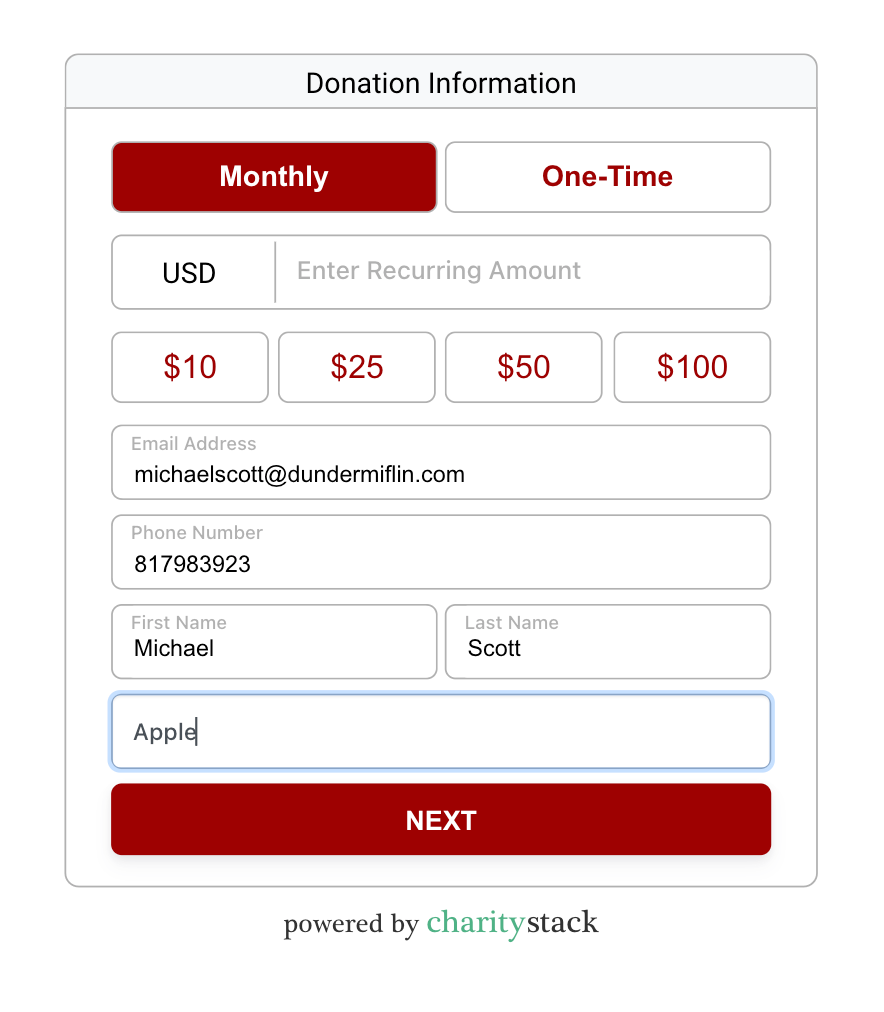 Nonprofits can now enable our Double the Donation integration in order to seamlessly enable company matching onto our platform. When a donor inputs their employer on our form, they will be given an email after they donate to match their donation on their employee giving platform.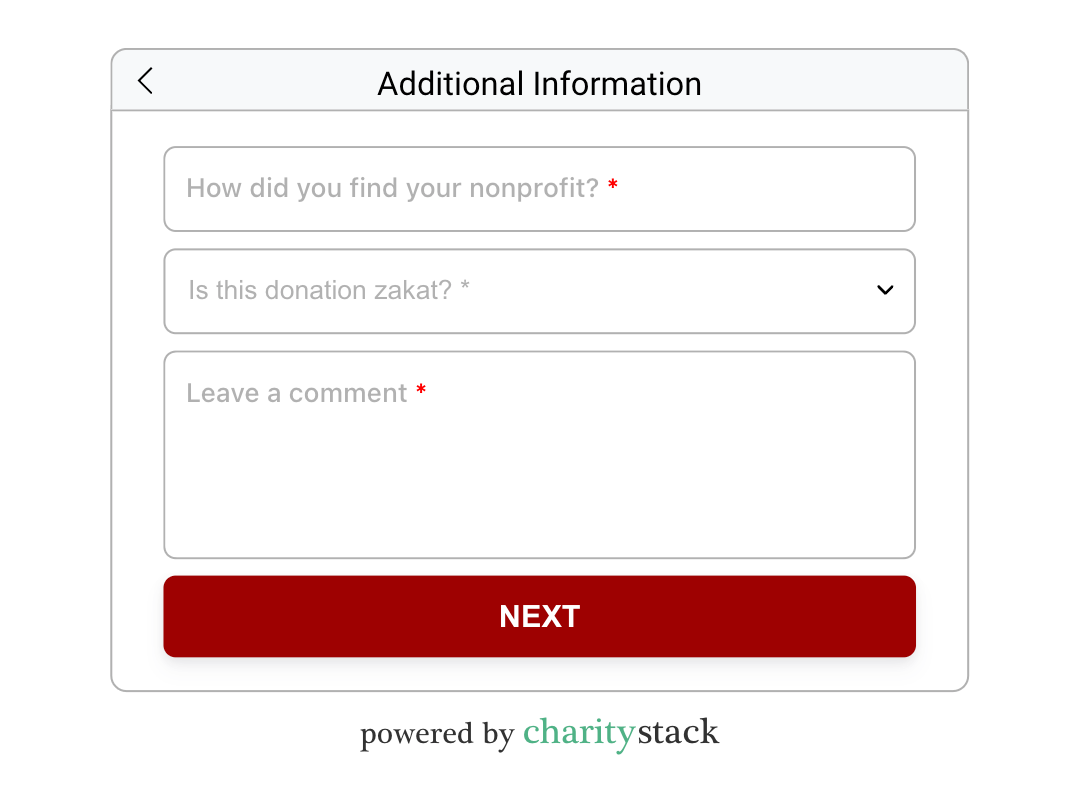 Nonprofits can now add custom input fields to their donation forms in order to garner more information from their donors when they make a donation.
Multiple Recurring Options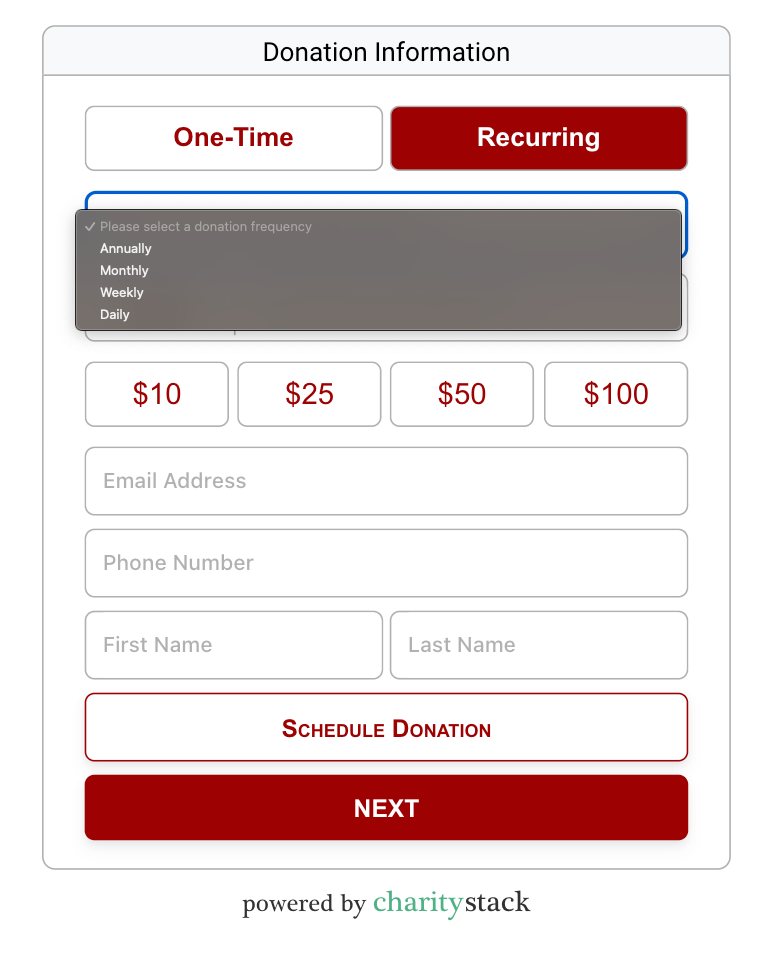 Previously on CharityStack, donors were only able to donate only One-Time and Monthly. Now, donors are able to donate Daily, Weekly, Monthly, and Annually now. Nonprofits will be able to enable multiple recurring options on the dashboard.

CharityStack is an AI-Powered fundraising, CRM, and engagement platform that aims to completely automate any back-office work that nonprofits have to do. The vision for CharityStack is to eliminate operational overhead so that nonprofits can completely focus on solving the world's toughest problems.
CharityStack has three specific product areas.
Fundraising:

Products specifically built to easily accept donations from any medium.

CRM:

Products specifically built to better organized donor data with AI-powered analytics.

Engagement:

Products specifically built to automate the donor relationship process through generative AI.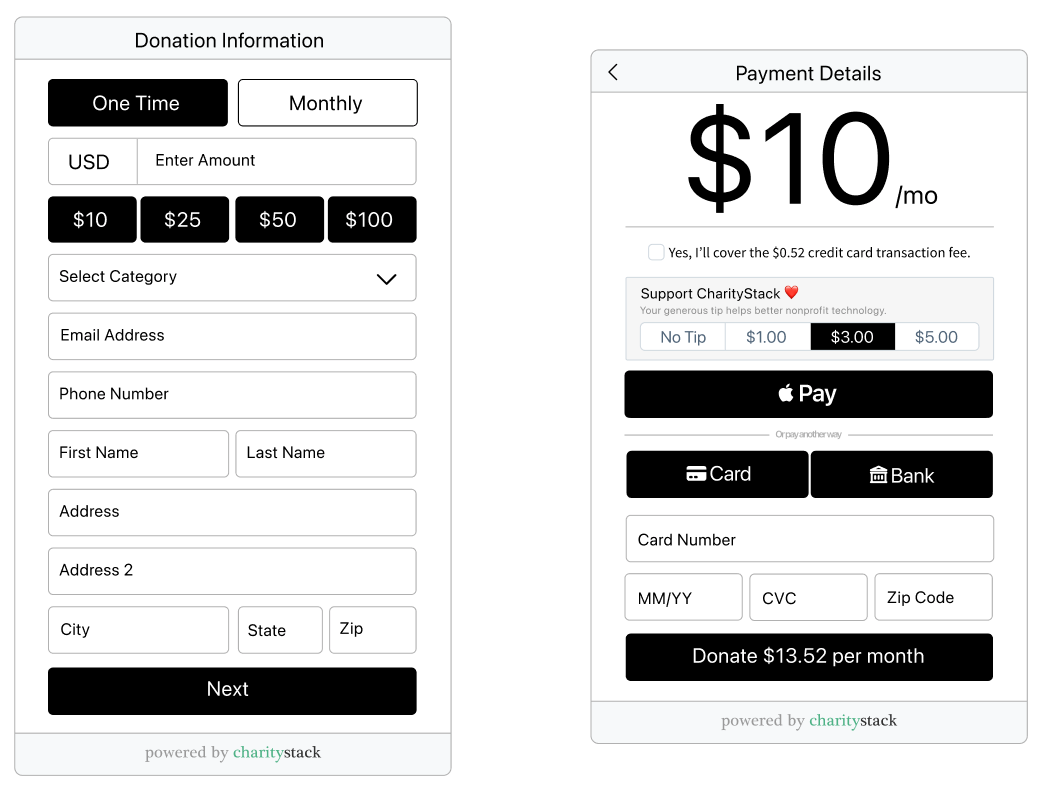 Embedded Donation Form:
A checkout form that nonprofits are able to accept donations on their website. Features include:
Donor Information Inputs
Recurring Donations
Default Donation Amounts
Fund Selection
Scheduled recurring donation end
Covering Fees
Credit Card
Google Pay
Apple Pay
Instant Bank Transfer via Plaid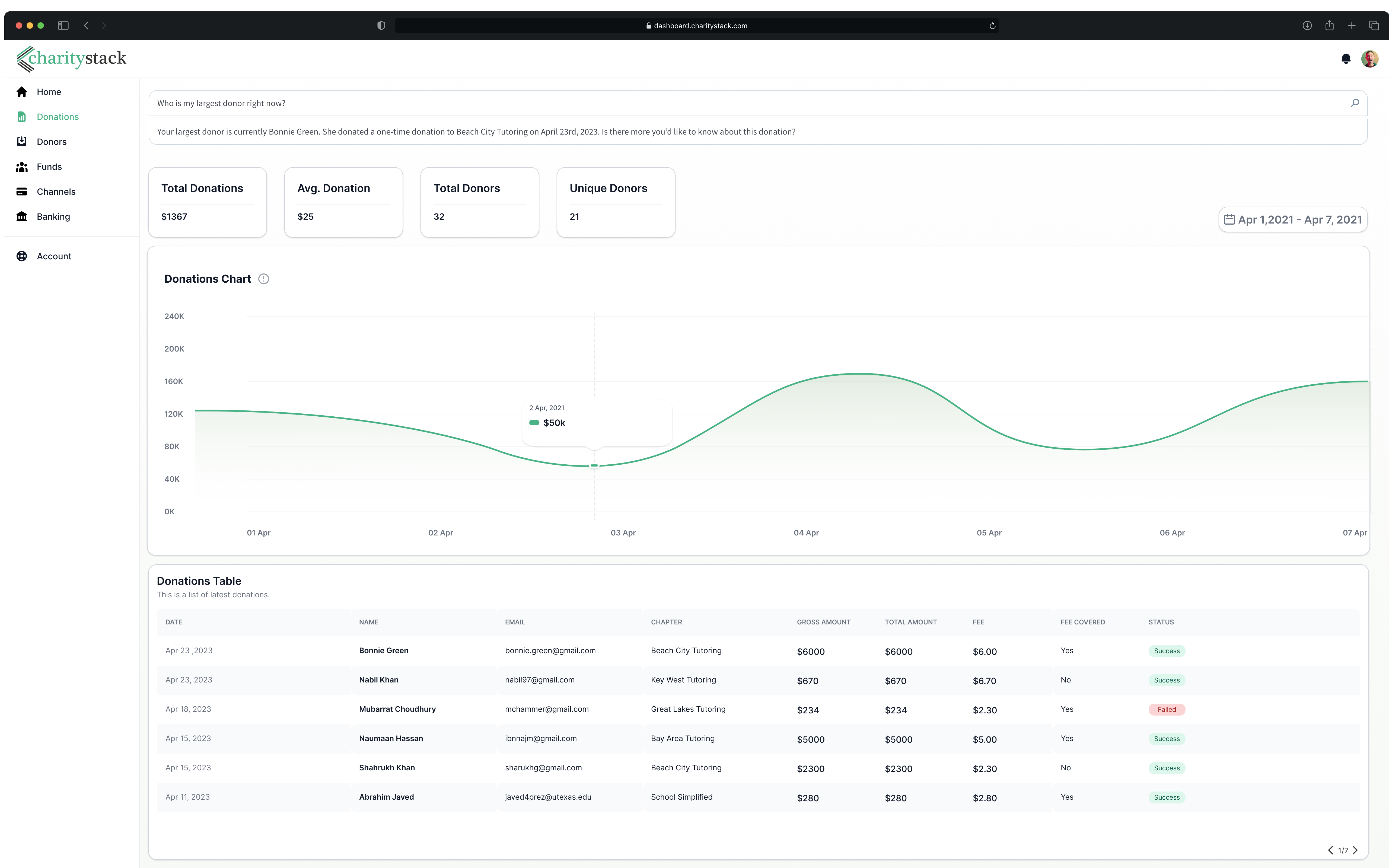 Nonprofit Dashboard:
An internal site for the nonprofit to easily analyze their fundraising and donor data. Features include:
Pages dedicated to Donations, Donors, Funds, Forms, & Payouts
Filtering data
Exporting data to a CSV
Creating/Editing unlimited donation forms
Creating/Editing tax-receipt email templates
Connecting 3rd part integrations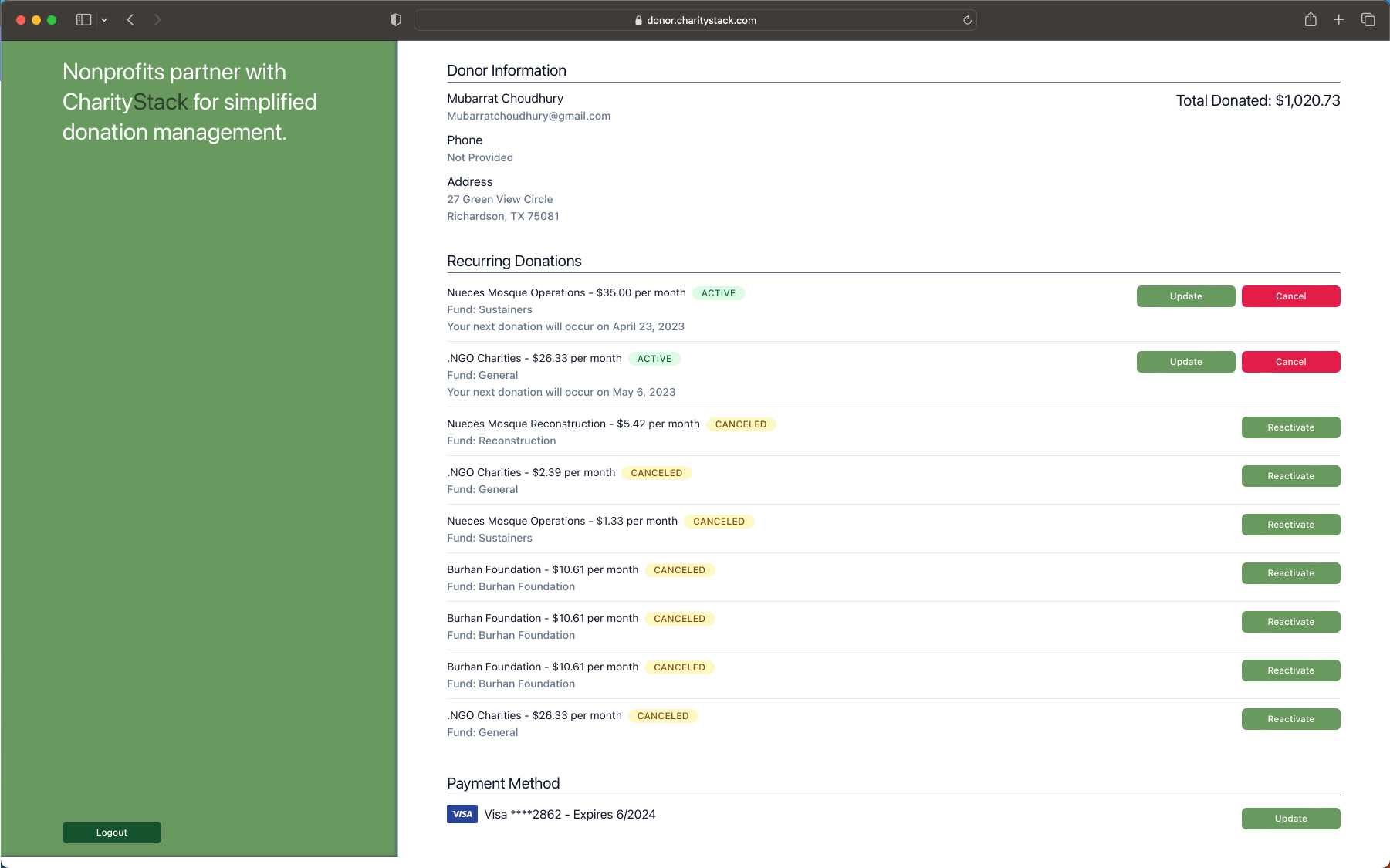 Donor Portal:
An external site for the donor to easily see how much they've donated and adjust their recurring donation. Features include:
Secured magic link sign-on
View of the total donation amount
View of donor information
Updating donation amount
Updating the next charge date
Updating designated fund
Canceling recurring donation
Updating payment method